Cetrella

Just south of San Francisco on the Pacific Ocean lies the city of Half Moon bay where agriculture and big wave surfing are the popular attractions in town. When it comes to food, Cetrella is the areas destination point. With French and Mediterranean undertones, Cetrella draws from local growers and purveyors to seasonally create dishes from land and sea. Freshly harvested Oysters on the Half Shell, Mussels, Grilled Octopus and the Beet Salad are light items that represent its closeness to the ocean and plentiful fields. Entrees like the Lamb Shank, Pork Chop, Duck Confit and Gnocchi Parisienne also allow diners diversity in their choice for the more filling fare. Guest's can also enjoy Cetrella's live music during Friday and Saturday nights to accompany their dinner in the whimsical dining area. Whether on vacation in the quiet seaside town or taking a day trip to visit the coast, make Cetrella a site to experience any night on Tuesday through Sunday, or Sunday brunch.
---
---
Photos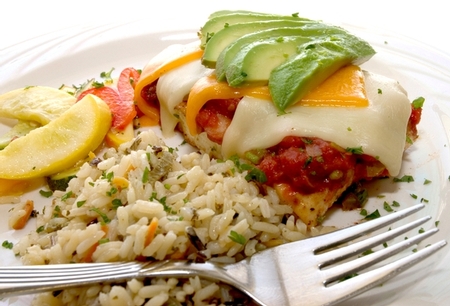 ---
Business Hours
Monday

Tuesday

| Dinner 5:30 p.m. - 9:30 p.m.

Wednesday

| Dinner 5:30 p.m. - 9:30 p.m.

Thursday

| Dinner 5:30 p.m. - 9:30 p.m.

Friday

| Dinner 5:30 p.m. - 10 p.m.

Saturday

| Dinner 5:30 p.m. - 10 p.m.

Sunday

| Brunch 10:30 a.m. - 2:30 p.m.
| Dinner 5:30 p.m. - 9:30 p.m.
Features
Catering Services
Live Entertainment
Private Room
Prix Fixe Menu
Winning Wine List
Lounge / Bar
Healthy Options
Occasion
Romantic Dining
Dining Alone
Business Dining
Meet for a Drink
Special Occasion
Quick Bite
Trendy / Hip
---
F.A.Q. - Frequently Asked Questions
---
---
User Reviews