Happy Hours: 65 Restaurants Found
Address: 2534 Mission Street, San Francisco, CA 94110 (
Map
) - Tel:(415) 648-7600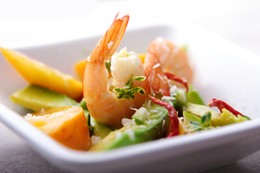 Foreign Cinema, located in the heart of the Mission, is a novel concept restaurant specializing in fine California/Mediterranean cuisine and a unique entertainment offering of nightly foreign and independent films at dusk. Since its fruitful beginning under executive chef duo Gayle Pirie and John Clark, visitors and celebrities from all over have been captivated by the restaurant's innovative menu and reels of atmosphere. The restaurant has garnered rave reviews from critics coast to coast and remains a favorite dinner and weekend brunch destination among locals.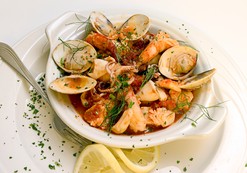 Located in the Westin Hotel on Market Street, Ducca presents an innovative menu featuring many of Italy's culinary staples. Guests can dine under the sparkling chandeliers or enjoy the popular style of bar dining, as seen in the Veneto region. Chef Erica Holland-Toll crafts a variety of mouth watering dishes that are geared to leave even the most discriminating foodie satisfied. The wine list highlights the dual regional influence, with a focus on Italian and California vintages offered by the glass and bottle. The Venetian inspired décor (take note of the gold forks), combined with impeccable service and delicious cuisine, blend together seamlessly to create a memorable dining experience.
Address: 25 Mason Street, San Francisco, CA 94102 (
Map
) - Tel:(415) 409-3276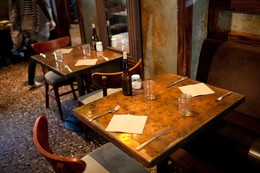 Farmerbrown dishes up Southern comfort food in a space that's hip, young and sexy. It may be just the place to impress a date or out of town guests, as its off-the-radar location guarantees people will think you're in-the-know about San Francisco's dining scene. Don't miss the Rocky Range Fried Chicken. And step up to the bar for some excellent Southern-infused cocktails served in mason jars. The fresh Mint Juleps and other luscious concoctions beg to be accompanied by fan-favorites like the Sweet Potato Steak Fries, or a plate of Jalapeno Corn Muffins with blueberry butter. Don't forget to save room for the Bourbon Pecan Pie.
Address: 1300 Fillmore Street, San Francisco, CA 94115 (
Map
) - Tel:(415) 771-7100
Monetta White grew up in the Fillmore district during its jazz heyday, when it was known as "The Harlem of the West". As she grew older, she saw the area's decline and wanted to give back to the neighborhood that helped shape her. With the opening of their San Francisco restaurant in 2008, she and her husband, executive chef David Lawrence, made it happen. 1300 on Fillmore's jazzy, 1930's theme is very relaxed and entertaining, and its soulful American cuisine makes you feel right at home.
Address: 339 Taylor Street, San Francisco, CA 94102 (
Map
) - Tel:(415) 474-3474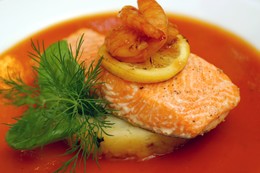 Fish and Farm is a chic restaurant committed to the principles of the sustainability movement. The restaurant is dedicated to pleasing your palate with all-natural and organic, local ingredients and to composing fantastic interpretations of old favorites that have a distinctive freshness to them. By dubbing their work "New American Seafood and Artisan Meats," the owners of Fish and Farm have attracted curious food connoisseurs from all walks of life. The energy and service at this devoted eatery is as zestful as its clientele. With all this in mind, Fish and Farm remains a must for locals and visitors alike.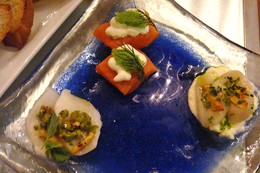 In its new space on Divisadero at Grove, Bar Crudo is a bustling restaurant reminiscent of a hip loft. The focus of the sparse and well-chosen menu is raw fish infused with creative sauces and garnishes with not a grain of sushi rice in sight. There are a few well-executed cooked fish and seafood dishes as well. If you hunger for thick steaks and mounds of buttered carbohydrates, Bar Crudo is not for you. If your dreams, however, are of Butterfish accented with Meyer lemon tapenade or Arctic Char with a drop of horse radish cream, don't let its overwhelming popularity discourage you, a table will soon open up.
Address: 498 Broadway Street, San Francisco, CA 94133 (
Map
) - Tel:(415) 576-1118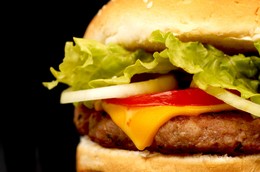 Everything about Horizon Restaurant & Lounge in North Beach goes straight to the point. Not to say they are a restaurant without frills, because the comfort level, service, and ambience at Horizon are great. What I mean by that is they like to stay out of your way. Distractions are kept to a minimum. They make sure that the object of desire, their food, is your main focus at all times. Executive Chef Christopher Lee's menu of fresh California cuisine is irresistible; and because of this and a lot of other reasons, an evening at Horizon will surely be a great time.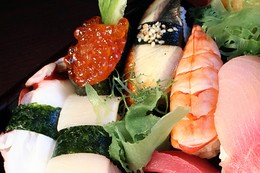 Ozumo is nestled into the heart of San Francisco's Embarcadero District. This restaurant serves modern Japanese cuisine in a serene and sophisticated environment. Guests can choose to to sit in a variety of rooms that each offer a unique dining experience and ambience. The Robata Grill features unique small plates of a variety of meat and vegetables that are cooked over traditional robata charcoal grills. For private dining, Ozumo offers sake tasting in their exclusive, glass-enclosed Sake Tasting Room. Those seeking a more traditional and exotic experience than the golden hued main dining room can be seated on zabuton cusions at lowered granite tables in the Kotatsu room.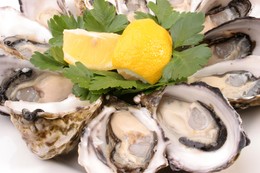 Located at the San Jose Marriott, Arcadia serves up a contemporary twist to classic staples of the modern American steakhouse. Breakfast specials consist of the Broken Yolk Fried Egg Sandwich, Arcadia French Toast and the Crispy Malted Waffle. Lunch features the Power Lunch, which offers diners a choice of salad or soup as well as an entrée for a low price. A la carte selections include Steak Frites, Truffle Risotto, Cobb Salad, as well as a number of burgers and sandwiches. Dinner finger foods such as the Lobster Corn Dogs, Truffled Popcorn, and Oysters Rockefeller will prime your appetite for the main course. With plenty of choices, from Michael Mina's Whole Fried Chicken for Two served with Truffled Mac N' Cheese and Rosemary Onion Rings to Border Springs Farm Lamb and Wild Pacific Salmon to specialty steaks such as the "Cowboy" Ribeye Steak or Dry Aged New York, there is something for all tastes. A full bar pours signature cocktails and has an extensive international wine list. Whether for a nice breakfast, a sensible lunch, or an extravagant dinner, Arcadia delivers a fine dining experience in San Jose.
Address: 1500 Irving Street, San Francisco, CA 94122 (
Map
) - Tel:(415) 742-5122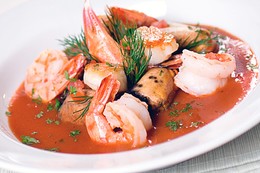 Sozai Restaurant and Sake Lounge is an authentic Japanese Izakaya, or alehouse. Opened in 2007, Sozai is a unique place to enjoy drinks while sharing traditional Japanese tapas with friends. Diners share small yet deliciously prepared dishes while sipping handcrafted sake. Partners Gil Payne and Mira Takahashi, have achieved a chic, modern lounge atmosphere while remaining true to traditional Japanese minimalism. The open kitchen and friendly service create a warm and inviting dining experience without sacrificing style. With the assistance of Master Sake Sommelier Beau Timken, Sozai boasts an extensive sake menu that has been carefully selected and attentively paired with certain menu items.